Christie Schwartzkopf Schroff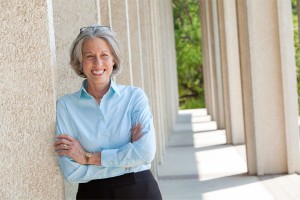 Christie Schwartzkopf Schroff has over 30 years of experience as a real estate and business lawyer. She represents real estate owners, developers and investors, buyers and sellers, associations, landlords and tenants, fast food franchisees, start-up companies, and small business owners in a variety of legal services. Christie has structured, managed, negotiated, documented, and closed hundreds of real estate transactions dealing with purchases/sales, leases, office parks, mixed-use developments, condominiums, owners' associations, new construction, mortgage loans, like-kind exchanges, restrictive covenants, and easements. She has created a variety of entities. A Lincoln native, Christie is highly sought after by clients for her knowledge of real estate, the Lincoln market, and her extensive network of contacts.
Christie received her J.D. in 1978 from the University of Nebraska College of Law, and her B.A. in 1970 from the University of Nebraska. She is a licensed Nebraska real estate broker.
Christie attributes her tenacity to her family's competitive golf experience. She and her mother Dorothy Schwartzkopf together hold 10 Nebraska Women's Amateur golf titles. Both are in the Nebraska Golf Hall of Fame. Through golf, she learned that "Genius is 1% talent and 99% percent hard work…" – Albert Einstein.
At a young age, Christie learned that any skills she possessed were to be used to serve others. Christie has served her community in various leadership roles including:
Lincoln Community Foundation – Board Chair
Foundation for Lincoln Public Schools – Vice President
YMCA officer
Leadership Lincoln fellow
Family Service Association officer
Lincoln Bar Association – trustee
Sheridan Lutheran Church Foundation – officer
Girl Scout Brownie troop leader
UNL soccer Center Circle booster club president
UNL Law College Alumni Council
Serving her clients and serving her family bring Christie great joy. It was this spirit that inspired her to start this firm in 2008. She wanted the freedom for people and projects near and dear to her heart.